Everyone at Walker HQ is VERY excited and completely thrilled to be making a picture book with the amazing Oliver Jeffers and Sam Winston, which we'll be publishing next year!
A Child of Books,
is about a little girl who sails her raft "across a sea of words" to arrive at the house of a small boy. There she invites him to come away with her on an adventure where they can journey through "forests of fairy tales", "across mountains of make-believe" and "sleep in clouds of song".
The book features images by Oliver Jeffers and landscapes, crafted from excerpts from children's stories and lullabies, by Winston. We'll be publishing
A Child of Books
in autumn 2016, but for those of you who can't quite wait until then, here's a sneak peek: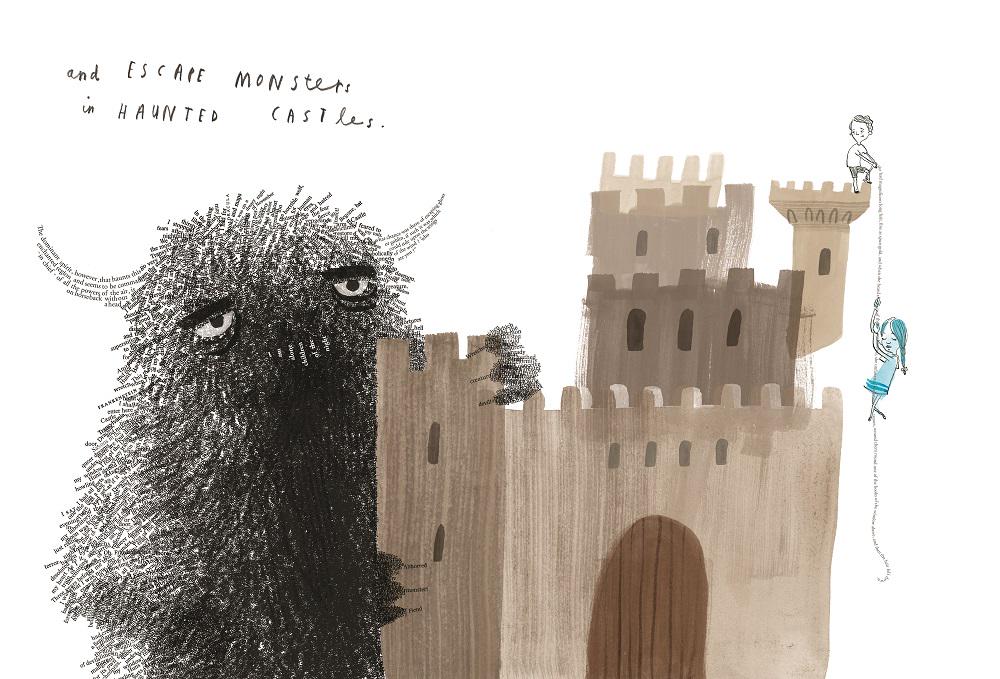 Deirdre McDermott, our picture book publisher, said: "I've worked a little bit with Oliver Jeffers before and we had a real fine time together, so to have now collaborated on an original picture book with Oliver – and with his friend Sam, too – makes me feel creatively giddy. It's so rare to have a picture book both written and illustrated by two artists."
Watch this space!